Todays top products and best offers
Leisuregrow 400 Series 4 Burner Grillsteam Hooded BBQ more...

This 5 litre Husqvarna petrol can has an effective overfill protection. When the tank is full, the flow is automatically shut off and you can lift the can up without spillage. more...

Built around a robust four-legged tubular-steel frame, the Mitox BM5CF is well equipped to deal with heavier-duty domestic building jobs. Its reliable and quiet-running 370w direct-drive motor powers a generous five cubic-foot mixing drum, making it ideal for larger-scale applications. more...

A replacement Honda blade suitable for Honda lawn mowers HRB535, 536, HRH536, HRD535, 536, HRG536C Length 21, Centre Hole Diameter - 20mm Image for illustation only more...

High performance solid handling waterfall pump with proven reliability. great for waterfalls or powering a pond filter system. Handles solids up to 8mm and comes with a three year guarantee. This is a popular size of pond pump and would suit ponds up to 18000 Litres 4000 gallons. more...

Stack of 5 biodegradable pots, the environmentally friendly alternative to plastic pots. Unlike peat or fibre pots, these can be re-used. Will last up to 3 years when used inside, up to 2 years outside... more...

A superbly designed eight seater garden table for use in the garden, in the conservatory or even as indoor furniture. Low maintenance woven outdoor furniture with a long life-span.We recommend using this Alexander Rose San Marino Table with these chairs and armchairs Ovo Chair, Square Top Armchair, Curved Top Armchair... more...

The Plum Products Siamang 2 is a play centre that will keep you children entertained for hours It includes 2 swings, play fort, rock wall, slide and a sandpit.This play centre is made from a seasoned pressure treated pine and is of a heavy construction... more...

Make a lovely feature on your Christmas table with this delightful red & white Santa plate. Diameter - 20cm more...

Traditional Tubular Heaters These Slimline eco Heaters Are Not As Although They May Look Like Their Tubular Predecessors, They Are Stacked With Features The Older Heaters Can Only Dream About.available In 50cm, 1m And 1... more...

Wiggly Topless socks are especially for people who dont like socks which grip the lower leg too much and which may leave a mark. They are also ideal for people with circulation problems. The foot is plain knit with a fully linked toe-seam, whilst the leg part has a stretchy rib which gently holds the leg with an even pressure and without a tight grip... more...

The Flymo Easi Glide mains electric lawn mowers glide across your lawn cutting and collecting into an easy to empty grass collection box. These hover mowers are suitable for smaller gardens with flat lawns... more...

Flymo spool cap which fits on to the end of the trimmer head. Suitable for fitting to the following Flymo electric and cordless grass trimmers lawn edgers - Flymo Mini Trim Mini Trim Auto Plus - Flymo Mini Trim Auto ST XT Plus XT - Flymo Contour XT - Flymo Contour Contour 500700 - Flymo Contour 500 XT - Flymo Power Trim 500 700 Serial No... more...

With its more powerful 1700w motor developing serious amounts of torque, this practical and convenient electric lawn mower from Bosch is well equipped to deal with the most testing grass-conditions. It has a 40cm cutting-width and a 50-litre grass-catcher, so its ideal for the larger domestic lawn; and it features Boschs revolutionary grass-comb system, which ensures comprehensive up-to-the-edge cutting, with no need to tidy-up using a strimmer... more...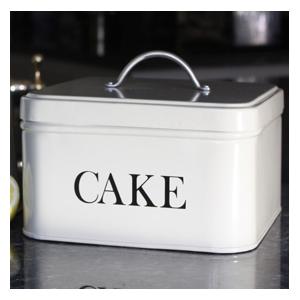 These Stunning cake Tins Allow You To Enjoy Round And Square Pastries In And Out Of The Tin; It's Not Often That The Experience Of Eating A Tasty Treat Is Upstaged By The Container But That Could Well Happen With These Cake Tins the Round Glossy Slate Coloured Cake Tin Measures 25cm In Diameter And Stands 10cm In Height Whilst The Square Version - A Kitchen-enhancing Clay Coloured Tin - Is 13cm High And 23cm Square And Both Feature An Airtight Seal For Maximum Freshness, Easy-lift Handle And... more...

Clearing large quantities of snow and ice is a gruelling business if you are using a shovel. So why not try a fast, efficient and labour saving machine like this Bertolini 41110E Professional Snow Plough... more...

Create an underwater wonderland with this aquaplant colour hedge.Anchored by a weighted gravel base, this plant will help recreate a natural looking environment in your aquarium.Ideal for coldwater and tropical aquariums... more...

Oregon Sharpening Stones measuring 3 16 inch for sharpening chain saw chains more...

The Jungle Gym Talking Tube Module is an easy to apply item that can be purchased to add onto the Jungle Gym Climbing Frame. It comes in the form of a long tube with two concealed mouthpieces to talk into this attaches to the frame via yellow clips... more...

Water your plants for up to 20 hours, slowly and efficiently, with our Big Drippa Watering System. The large capacity water bag holds up to 10.5 litres over 2 gallons, with a system that allows you to independently regulate water flow to each plant, via six adjustable drippers... more...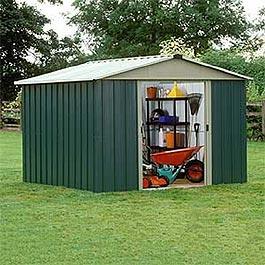 Yardmaster 89GEYZ Metal Shed 8x9 The GEYZ metal shed is one of the best way to store things in your garden. This long lasting and hardwearing metal shed is made from hot dipped galvanised steel making it last longer and crucially stop rust... more...

This high-specification electric rear-roller machine from esteemed manufacturers Hayter combines over 50-years of lawn mower heritage with the latest technological advancements. A genuinely viable alternative to a petrol-driven mower, its powered by a high-performance 1400w motor that develops enough torque to deal with challenging cutting-conditions... more...

The Husqvarna T435 is powered by a 35.2cc Husqvarna X-Torq engine, for improved fuel-efficiency, reduced emissions and a wider torque response. Its well-balanced, ultra-lightweight design just 3.4kg and superior ergonomics make it the ideal partner for the professional tree-surgeon... more...

The Pondxpert Pondshower 750 is perfect to create a small fountain. Reliable synchronous motor and easy maintenance foam-free strainer cag. more...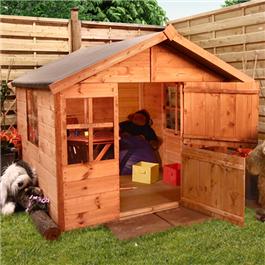 Mad Dash Lollipop Junior Wooden Playhouse Including Floor This wooden playhouse is a great way to turn your garden into any child s dream play area. The 6 x 5 childrens playhouse is a long lasting and natural looking playhouse ideal for traditional or modern gardens... more...

The Stihl MS211 CBE is a light compact saw equipped with easy start system and chain quick tensioning. Trimming trees, thinning bushes or cutting firewood - Stihl compact saws can be used for a variety of tasks around the garden or on the farm... more...

This large walk-in greenhouse from Nortene has a reinforced cover and comes complete with shelving. Ideal for maximum protection throughout the winter, it is supplied complete with guy ropes and pegs for extra security... more...

The worlds most powerful wheeled leaf blower. Moves more leaves and debris in less time while being easier on the operator and lighter than any blower in its class. Delivering out of this world performance, the Billy Goat F902S Wheeled Blower is powered by a commercial grade 9hp Robin Subaru engine offering ultra reliability... more...

Worms work best in dark, moist conditions. Our breathable Moisture Mats provide these conditions where they are most needed, on the surface of your composter. They encourage the worms to work in the freshest waste, thereby speeding up composting and reducing odours... more...

Westwood T1800-4WD Four Wheel Drive ride on mower . These Westwood 4 wheel drive lawn tractors allow you to go and mow virtually anywhere there is grass and rough areas of weed, on slopes up to twenty-five degrees... more...